Working with Others
Strategex consultants are never just in an office, they roll up their sleeves and go to the sites and areas where the issues and opportunities are. They did high impact sessions with us at a very remote, rural site in China, which were very successful.
Industry, Company

Approach

Hard and Soft Results

Copper Producer, mid cap

Planning and budget development at operations in Canada and Mexico

Structured strategy and plan/budgeting workshops
Management systems implementation and improved reporting
Greater focus and accountability throughout the company

Global Aerospace company

Training of leaders and internal consultants on CI and Lean techniques*

35% reduction in floor space
improved productivity (20% year on year)
improved margins (45%)
increased annual sales (42%)

Large Chilean Copper mine

Support for implementation of an improvement process over a period of three years

"Best supplier" ranking
Reputation for high-performance culture within three years
One of the world's lowest-cost producers

Global automotive manufacturer

Performance improvement (Lean) transformation at plants in US, Spain, Mexico, and Brazil*

Market-focused restructuring
Modular factory design and implementation
100% employee involvement in Lean and Kaizen improvement activity

Global Chemical company North America

Manufacturing performance improvement (Lean) through training and event facilitation*

NA reduced inventory by 48%
$680,000 one-year saving, with further savings potential of $9.6 million

Nevada gold mine, division of global gold producer

Implementation of improvements in culture and performance

$520,000 implementation cost recovered in 6 months through improvement activity

Gold mining company, large cap

Corporate operations strategy development and performance improvement at mines in Brazil, Chile, and the US+

Improved alignment and understanding of corporate priorities
Significant rise in share price within 6 months
$MM savings over first 18 months

Asian based Gold mining Company

Culture transformation within a highly hierarchical and structured society, with a focus on strategic priorities and mobilization of workforce.
Reenergized and refocused the existing improvement process

Strategic planning and direction for focus and prioritization
Trained internal champions at three different locations, 56 in total, in improvement tools and processes
Internal Champions trained 3000 employees
High impact events throughout the organization on strategic issues
A single high impact event paid off consultants fees for 2015
Approximately $10MM in savings after year 1

Global Fragrance Company, fortune 300

Project Management and facilitation of Task Force activity for cost reduction, for a total of 11 task forces.


Enabled and supported the realization of the growth and profitability goals
Provided ongoing support and coaching of leaders.
Enabled the transfer of skills and built capability.
Agreed on Brand Execution planning and enrollment process
Note- In conjunction with consulting companies *Quest + Bain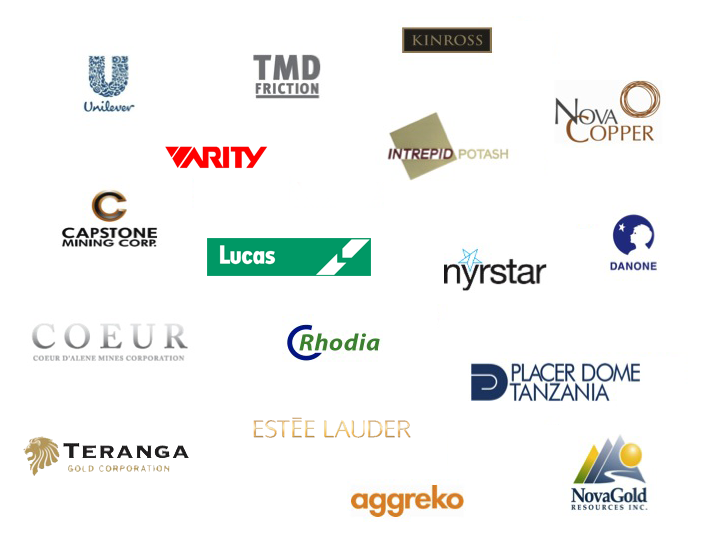 What our Clients say...
Strategex Business Solutions has played an integral role in strengthening our internal planning and reporting process. Over the years, the planning sessions have had a significant impact on our business results and productivity. Andrew knows our business well and does an incredible job facilitating our planning sessions annually.
Andrew is one of the most effective facilitators I have had the pleasure to work with. He was very effective at helping my team develop a unified, singular strategic plan using a very painless interactive approach. All participants including initial skeptics felt the process was valuable, rewarding, and enjoyable. I recommend Andrew to any organization interested in planning for success by developing a singular vision, strategy, and supporting goals.
Strategex were good at helping us focus on our objectives for 2013. It was difficult and challenging at times, but it really helped us accomplish what we set out to accomplish. It was specific and will be much easier to follow up.
The course content was broken down into manageable segments. Some theory in presentations was followed by practical exercises, so I felt engaged.
Thorough review process for establishing goals and initiatives.
Andrew is the heart of Strategex, and brings with him a highly empathetic approach. He really listens deeply to the clients, and helps them get to the heart of the issues and challenges.
Strategex becomes part of your company. They are not outsiders. The approach is so personable. Andrew takes the time to get to know the company. His phone interviews were intensive and thoughtful, no one felt it was a waste of time.
The ultimate benefit for us was coming out with a workable product. Specific tasks were measurable for certain people in the organization, and these were delivered by the deadline.
Methods were good because they were all practice, so you could visualize what the theory meant.
Venue for open dialogue and momentum creation.
Big picture and buy-in from all levels of the company.
Bringing management and their ideas and experiences together to work with one another.